Top African Bitcoin Communities
In recent years, the adoption and use of Bitcoin have grown significantly in Africa, creating vibrant and diverse communities of Bitcoin enthusiasts across the continent. These communities have been at the forefront of innovation, education, and adoption of of Bitcoin, using it to solve real-world problems and promote financial freedom. From Nigeria to South Africa, Kenya to Ghana, African Bitcoin communities have proven themselves to be dynamic and resilient, even in the face of economic challenges and political uncertainty.

Here are some Bitcoin Communities contributing to the Global Bitcoin landscape.
African Bitcoiners is committed to educating people on the benefits and applications of Bitcoin, through their short course "Bitcoin for beginners" and reward them afterwards. They also play a crucial role in facilitating feeless Bitcoin payments in Africa, through their Lightning network nodes.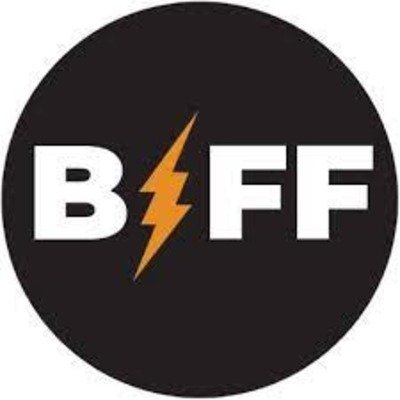 Bitcoin for Fairness has had a significant impact on increasing the adoption of Bitcoin in Africa. As a non-profit initiative, it aims to raise awareness and understanding of Bitcoin among people in emerging countries and those who are disadvantaged.
Another noteworthy project is AfroBitcoin, which consists of individuals from different regions in Africa who share a belief in the potential of the Bitcoin revolution. They are working together to increase its adoption and build a movement to support it.
This program aims to educate the next generation of African developers in Bitcoin and Lightning technology. Additionally, it creates an opportunity for African software developers to transition into building for the Bitcoin and Lightning networks.
Bitcoin Ekasi is unique in that it pays the coaches for The Surfer Kids program in Bitcoin and also works to get vendors in the township to accept Bitcoin as a form of payment.
Bitcoin Dada aims to provide a supportive environment for African women to learn about Bitcoin. By being part of a women-centered community, participants are encouraged to succeed and thrive.
Bitcoin Cowries is an African Bitcoin project building Bitcoin communities in Ghana through Bitcoin education, and adoption. They believe in having fun while converting people to believe in the Bitcoin standard.
Bitcoin Mountain is a Bitcoin-only African community building a Bitcoin circular economy around the Buea Mountain Area along the Atlantic coast of Cameroon.
Bitcoin Witsand is one of the fastest-growing indigenous African Bitcoin project that is building a circular bitcoin economy in Witsand, Western Cape, South Africa.
DigiOats is a Bitcoin organisation that is focused on bridging the information gap between Africa and the Western world through Digital Financial Literacy by helping Africans with learning, adopting, trading, and storing of digital assets. 
Bitcoin Ubuntu is a  Bitcoin meetup and outreach initiative hosted in Swellendam, South Africa. One of their goals is to Build a Bitcoin circular economy in heart of the Railton football community.